When The Crow Calls, Answer
Sep 16, 2016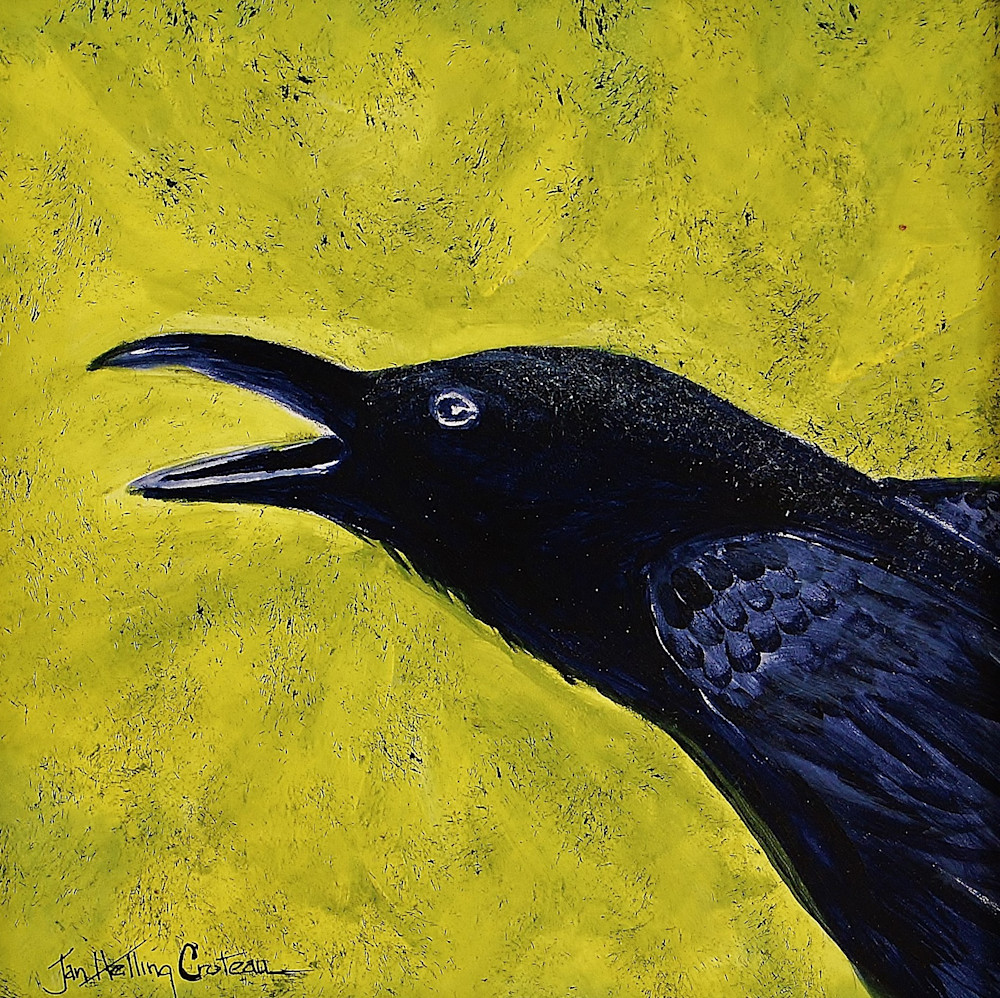 Building a website is not for wimps. But then, neither is aging. Combine the two together and you have a recipe for potential disaster. So, as a (uh-um) woman of a certain age, I was not looking forward to the hours (I was told) it takes to build a website. When I spoke with Sean from Art-Store Fronts website on the phone he was absolutely clear, that building an Art Storefronts website is a challenge. "But, not unsurmountable," he assured me, "watch the videos carefully and go step by step and when you have questions ask the Customer Support Team."
So I bought into the plan and started my journey toward building a top-notch, art gallery website to give my own paintings a retail space.
May I just say OMG. I spent more time reading and watching videos than building because I was lost in the dense forest of website construction and was beginning to go in circles trying to find sense in a lexicon that had passed me by at least a decade ago.
So I tentatively sent in a "question ticket" to ask the Customer Success Team a few questions. They were amazing. Their patience seemed endless, their good cheer a most admirable asset and they always took the time to get back to me with clear instructions and a smile on their messages. (I call them my "sweet-faced youths" as these Brilliants always guided me out of the thicket.)
After five weeks of construction I was ready to launch. I knew the whole fabulous Success Team by name and I sometimes wrote them, not to ask yet another question, but just to express my love and admiration for all their kindness.
Without them I would still be trying to figure out the website. So huge Kudos to the Customer Success Team at Art Storefronts! When the Crow Called you always answered!
xo